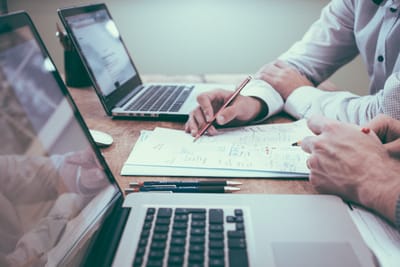 Our Process
Initial Consultation - Fact finding, learning about the position (roughly one hour).
Fee Agreement Terms - We work contingent, meaning there's no cost or obligation to work with us.
Planning the Search - Takes a few days to a week. Additional questions and building the criteria of your search along with finding out what would attract the ideal candidate (we think of ourselves as master story tellers).
Actual Candidate Search - We utilize many tools at our disposal to contact as many candidates that match the skills you need as possible. While we have an extensive data base, we don't rely on it. We want to find everyone out there but we start within your own geography first and work our way outward from there. If we can't find someone local, we find someone with ties to your area. We carefully screen each candidate and ensure they are a match in terms of technical skills, experience and culture.
Presentation - We present qualified candidates one at a time and ask for timely feedback.
Reevaluation and Further Refinement (if needed) - We utilize your feedback to ensure that we are "hitting the mark".
Guidance on Offer - Throughout the process, we ensure that the candidates we are finding are within your budget and offer guidance on appropriate offers. While we leave the final offer up to you, we guide you through what the candidate feels is attractive.
Reference Checking - We do all appropriate reference checking. We insist that are candidates provide former supervisors as professional references. We can offer background checking for an additional cost.
Onboarding and Follow Up - We follow up with you and the candidate to ensure a smooth transition into you organization and culture. We also want to make sure that the expectations on both sides have been met.
Payment - We receive payment within 30 days of start date.
Guarantee - We offer a 90 day replacement guarantee if the candidate resigns within 90 days. In over 25 years of combined experience, that has only happened 3 times (over 400 placements). In those rare cases, we go out of our way to replace the candidate to the client's satisfaction and have not had one unsatisfied client long-term.